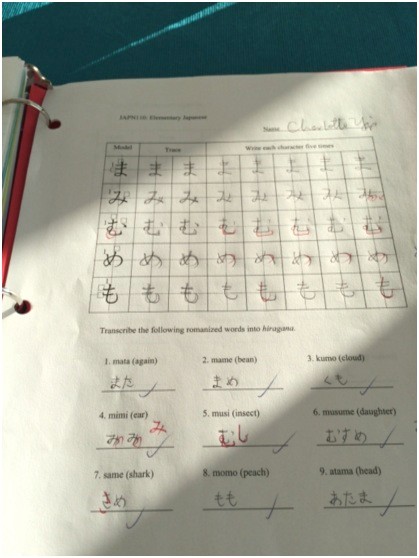 Hello! This is Charlotte, wife of Tak from class of 2017. I'm from Hong Kong and do not speak Japanese (at the moment). I hope you don't mind me writing in English for the time being!

People often wonder if the life of a full-time MBA student's wife could be boring, especially in my case I've quitted my job in Hong Kong to move to New Haven.  Well, I could tell you that it is the complete opposite. Imagine the life of a student who can study whichever subject he/she wants, without worrying much about the coursework, scores, exams, etc. - isn't it great?

This is what I am enjoying now.
In this fall semester, I'm taking an elementary Japanese class, a graduate course on architecture, and Nonmarket Strategy at SOM. Not only we are eligible to audit classes of SOM, the undergraduate college, the graduate school and the other professional schools (upon approval of the professor, depending on the class size and nature), we are welcomed to join various clubs and interest groups too.
In the coming posts, I'll talk about my life in New Haven as a wife, a 'student' and a foreigner.
Stay tuned!